Edison High School


Class Of 1980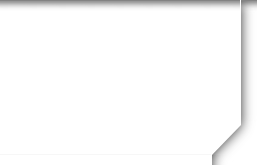 Class Chatter


Not a member?
JOIN HERE
Find and click on your name.

Hope all is well with you, Tina. I am currently living in Denver and working in movement disorders neurology. Recently met up with Matt Derby and his wife and daughter who were looking at the University of Denver. Give me a jingle if you are in Colorado
Bret Robinson
added a photo to his profile gallery. New comment added.
Lesli, I am so glad you made contact. We often do a basketball lunch during the reunion! Keep in touch. Holli Brock Harris
Posted on: Dec 15, 2015 at 10:53 AM
Happy B-day James...What a great day to be born!
Posted on: Jun 17, 2015 at 8:36 PM
Hey you... How's life been treating you?
Happy Birthday Chris!!!! Look forward to seeing you soon.
Posted on: Jul 02, 2015 at 12:36 PM
I'm sorry I missed this year. As you all probably know by now u fractured my 5th lumbar. On the upside I went to the Dr yesterday and he told me I was healing better than average and released my for starting on July 13th. But enough about me. I will do what I can to help find some of the lost classmates and I'm looking forward to the 4th year reunion.