Edison High School


Class Of 1980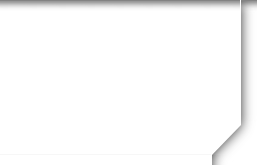 40th REUNION SURVEY
Class of 80 turns "40" next year! This survey is to help the reunion committee (that you can be part of) make plans for a fun filled reunion!!
Please take a moment to answer each question. You can check as many boxes on each question as you want.
Thanks!!!
You must be a member to submit this survey. If you are a member please log in first. You can't submit this form until you've logged in.
1)
Do you plan on attending our 40th reunion?



| | |
| --- | --- |
| | Yes, depending on my schedule |

| | |
| --- | --- |
| | No, I do not plan on attending |
| | |
| --- | --- |
| 2) | What time of year is best for you to attend the 40th Reunion? |
| | |
| --- | --- |
| 3) | Which months would you prefer? |
| | |
| --- | --- |
| 4) | Would you prefer events on Friday only, Saturday only or Both nights? |
5)
Type of Venue?



| | |
| --- | --- |
| | Any venue, just want to get together! |
8)
Would you be willing to help on the committee?

Yes No
9)
Would you be willing to spend time to help find "missing classmates"?

Yes No
10)
What $ would you be comfortable spending for the Reunion festivities?



| | |
| --- | --- |
| | $25 per night - Food & Venue Fees |

| | |
| --- | --- |
| | $50 per night - Food & Venue Fees |

| | |
| --- | --- |
| | $65 per night - Food & Venue Fees |

| | |
| --- | --- |
| | I want fun and affordable! ($100 for both nights) |
| | |
| --- | --- |
| 11) | Suggestions/ideas for activities for a fun weekend??? |
12)
Would you want an Edison Eagle "40" T-Shirt?

Yes No
| | |
| --- | --- |
| 13) | We have talked in the past about creating an "Edison Calling" to include classmates business info. Would you consider advertising in the directory for a nominal fee? |
14)
Do you think it is important for our class to make a donation to Edison from our Class in honor of our 40th Anniversary?

Yes No
| | |
| --- | --- |
| 15) | At future renunions, would you like to include the classes above and below us in our reunion plans? |