Edison High School


Class Of 1980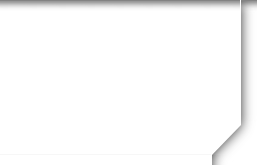 In Memory
Perry Inhofe
Perry Inhofe was remembered by almost a thousand friends and family at the First Presbyterian Church on Thursday, 14 NOV 13, at 1400. The scene was quite befitting the second son of U.S. Senator Jim Inhofe. TCSO and the news media were both present on Boston Ave.

The venue was full house. Dr. James Miller, presiding pastor, spoke eloquently. Several major political functionaries were present to include newly elected Tulsa Mayor, the Honorable Dewey Bartlett, County Commission Karen Keith, and Republicans of Tulsa County Chair Mike McCutcheon.

The extended family and friends surrounded Senator Inhofe, who was obviously quite stricken with major grief over the loss of a very close son. Perry learned and loved flying from the Senator.

Perry went down in a aviation emergency at TUL. He piloted a Mitsubishi MU-2. He had the presence of mind to divert the stricken aircraft away from homes, preventing further destruction. Perry was the lone deceased.

Nancy Rader Inhofe, wife, and two sons, were in attendance at both the Christian and Jewish service, later in the afternoon, at the B'nai Emunah.

Stephen Frank, Chuck Tegeler, Holly Brock, and Julie Heath were present. Brother Jim Inhofe, sisters Molly and Katy Inhofe received well-wishers and mourners. Perry accomplished much in a very short amount of time. He was well thought of by all. Only the good die young. The rest overstay. Please send condolences to the family.