Edison High School


Class Of 1980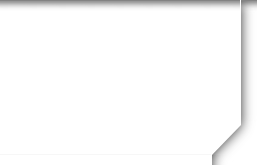 Message Forum
10/21/10 04:01 AM
#2

My book of poetry is ready to purchase. Included are 10 poems of my father's (who passed away 1/29/10 and 10 of my brother's (who recently passed away on 10/2/10).

Take a peek at www.xlibris.com Go to the bookstore tab and type in my name or the title of my book, Perpetual Imagery. You will be able to read about me, my intro and peek at 7 of my poems. I finally accomplished a long-time goal! Onward!

MeLyssa D. Bailey aka Penrocker

Class of 80 - 30 Rocks!
08/05/12 07:29 PM
#3

I would be very interested in attending any get togethers, the problem is they are always on a week night and I'm sure there are other classmates that would be interested but live out of town as I do but Tulsa is an easy drive. Thank you!!!

Nancy Hoopert Anderson
05/29/14 11:25 PM
#5

It's only normal as we grow older we will begin to lose more and more of our classmates but when we lose one suddenly it's really hard to understand. Losing Perry late last year and now Mark so suddenly this year I can't stop thinking about their families and how devastating it is to lose a parent or a spouse. Has anyone close to them or any others we've lost the last few years been able to determine if their families need anything? It looked from the pictures I saw that Mark's kids were quite young. Is there anything we can do for them as a group?

Also, I've seen it mentioned a few times that a number of us would like to join the monthly get togethers but can't because they are on a week night. Has there been any thought yet about trying to have one on a Saturday night.
06/03/14 11:22 AM
#6

Would love to have a Saturday event. However- we have a hard time finding a place to just "show up" on a Saturday without having some sort of reservations or commitment of number of people. I am happy to put something together if you out of town folks have a specific date you can commit to - would be fun to get to see everyone this summer! Any feed back would be great!!
06/06/14 08:10 AM
#7

How fun, David-- I wish I could be there! Thanks for the invitation to the Edison gang! I always love to see everyone and love getting the information about what's going on, who's doing what....

I'll be in town later this summer and will be watching for more gatherings.

Enjoy Saturday night! Sounds like a great time!

Jana
06/17/15 08:20 PM
#9

Probably won't make the reunion this year looks like I'll be working that night. Hope everyone has a great time, maybe I can make the after party.

https://www.facebook.com/jamie.fields.752
06/24/15 11:51 PM
#10

Family wedding in Alaska prevents attendance. Best regards and wishes for Edison HS class of '80. Have a great time!
06/30/15 09:05 AM
#12

Sorry to have missed the reunion, but thanks to all who post messages and photos.

As others have noted, we lost Perry Inhofe & Mark Monkres. I have a story to share about each that might bring back some memories of your own that we can all share and laugh about. In high school Earth Science class, with Mr. Sanderson teaching, Perry & I sat next to each other. After a Spring Break trip with his family to Padre Island, he brought me back a special gift of "Mr. Zogg's Sex Wax"! If you don't know what this is, it's a little round hockey puck sized, cellophane wrapped, container of surfboard wax! We laughed about it ... and I stuck it in my locker. You all might remember we had random locker checks back then. So, after one of these locker checks, Mr. Sanderson interrupted class and, with the security guard there, he called me out in the hall. They took me over to my locker and Mr. Sanderson handed me the "sex wax" and told me he was "disappointed" that I would bring that kind of thing to school and would have to go explain it to the office. I just about fell over, but I managed to explain the story to him, told him Perry gave it to me, and showed him that it was only surfboard wax. He finally chuckled and sent me back into class, where I took my seat next to Perry and told him the story. Perry laughed so hard, he fell off his chair and onto the floor. After we graduated, I would occasionally run into Perry around town and we always had a big laugh about the sex wax!

Mark Monkres was one of the funniest guys I ever knew. I have countless funny memories of Mark, but this particular memory is not so funny. He & I would often leave Edison and grab lunch together. Usually, it was a slice of pizza and coke at Hemi's Pizza. He was very proud of his car. I think it was a Malibu with a 454 that he installed. One day we were heading back to Edison after lunch. We were on 41st heading towards Lewis. He looked over and saw Will Richardson, driving his Cougar I think. Before you could blink, they were both pedals to the floor. The road was wet from rain. As we approached the intersection, Mark stomped on the brakes and nothing happened! We had to be going well over 60. We weren't slowing down.The traffic ahead was stopped at the red light. Mark swerved left into the empty turn lane, layed down the horn, and we flew thru Lewis without hitting a single car. We parked in the Edison parking lot, our hearts poundings in our heads, and white as ghosts. We thought we should have died that day. It was a Stand By Me moment.

So, let me raise a toast to Perry & Mark. Rest in peace, my friends. Matt
04/04/17 08:16 AM
#13

Class of 80,

I was very proud of the work done by Denise Piland, Cindi Merifield, Stephen and Karen Frank and many others on behalf of Perry Inhofe. The Edison tennis courts bleachers will stand in memory of our friend and President.

We also had a nice turn out Friday night.

On Sunday I was at Walmart market doing some shopping. I went to pick up the last rotisserie chicken (which I was unimpressed with) when I heard a voice say, "They are bringing more chicken". Before I looked up I knew the voice...I said, "What is your name?" And before she said it I knew. "My name is Zela" and we immediately fell into line talking about our days at Edison. She was sorry to miss the Friday night event as she works in Collinsville and didn't get back in time, but promises to be there next time. She is not on social media but does check in on our class on this website. It made my day catching up with her and hope to see her again soon.

Is there someone from school you need to hear from? You never know you may run into them at the grocery store, I'm sure glad I did.
04/14/17 03:25 PM
#14

Great stories from Matt and Nanette...

I loved both Mark and Perry as well.

It's probably a good thing I can't remember all the stories I made with Chris Bayley and Bret Robinson...Is there a Statute of Limitations on driving 50 or 60 m.p.h. in a 35 on your way too and from lunch? Passing left of the double yellow line? Uphill? Consuming certain beverages on school property after hours? But by the Grace of God we made it through our high school years and beyond...

Great to see what our class did for Perry. I was glad to contribute. Thanks so much to all those who helped put that together. I had planned on attending up until the morning of and could not. I was especially sad to miss the get together that evening as well. I'm hoping pictures will be posted.

A lot of people like to criticize the Inhofe family but you don't get that many great kids without some fantastic parenting. Perry treated everyone the same no matter what...whether they had any money, friends or were nice to him or not. My favorite memory of him was that our birthdays were 3 days apart and whenever we were in the same class growing up, we shared birthdays.

Hope to see you guys and girls at the next monthly get together...
09/05/17 04:51 PM
#15

Hey Bret, Valerie Grey(Nieman) I think an annual get together would be great! We can all catch up! i live at Grand Lake now after losiing my husband in 205! I have 2 boys and we are all fine. My mother passed in 1988, but Daddy just turned 84 and is still going strong! I think a it's very appropriate! Daddy's class of 10 still gets together, so I'm all for it! Life is too short! I realize your post was several years ago, but I still think annually is a most awesome idea!
07/12/18 08:27 PM
#16

Hello 1980 Edisonites, sorry have never been able to go to 1 reunion, but for whoever remembers me, they will recall that Art was my thing..still is..& 5yrs cancer free! My art is in Textile online, and originals in 2 galleries..please visit www.jennifergregoryportz.com PICS & Info on that website, cheers dears, J